Questions to ask while on the Wedding Venue Tour
Nicole Sparks
Questions to ask while on the Wedding Venue Tour:
He popped the question…. You said "YES!"  Now all the planning begins with going through wedding planning websites, like TheKnot.com and WeddingWire.com looking for a wedding planner that matches your personality and looking for the perfect venue.
Once you narrow down the Wedding Venue to a handful, you will need to take a tour to see if it is available and if it will fit your needs.  We found a really great checklist from Geronimo Oaks Wedding Venue that we wanted to share to help make the planning process a little easier.
Before scheduling a tour of the venues be sure to ask the following questions so you don't waste your time driving out there if it will not work.
Is the venue in my budget?
Does the venue have enough space for my guests?
Is the date available?
If you answer YES to all of the above questions, be sure to schedule a tour of the venue very soon so that you can lock it in place if you love it.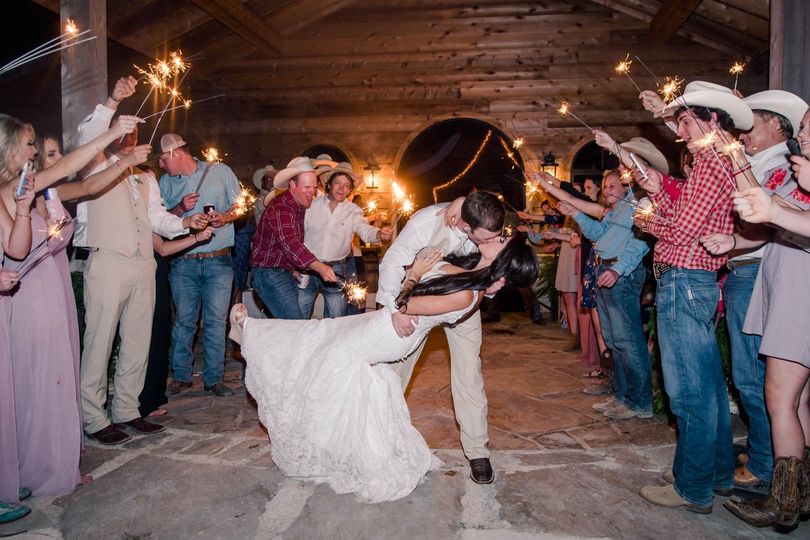 Here are some questions that Geronimo Oaks suggests that you should ask while on the tour:
Is there a decent size dance floor with my guest count?
How many weddings do you have a day/week?
Is there outdoor space?
Can we get in the day before/early in the morning for set-up?
Are we responsible for the take-down and what time does it need to be done?
How late can we stay at the venue?
Are there any music/noise restrictions?
Is there a secure space for gifts?
Do you have additional decorations we can use (centerpieces, candleholders etc)?
Are there local vendors you'd recommend/could I have a list?
Are we allowed to have real candles?
What does the venue look like at night?
What kind of lighting is there?
Can we have fireworks/food trucks/horse and carriage/lawn games etc? (Basically any special requirements you may have or deal breakers.)
Are there any changes planned to the building before the wedding?
What is the changeover plan for converting from ceremony to reception?
Is there a backup weather plan for the ceremony?
What type of tables do you have and what are the sizes?
Can I move things around and decorate or do I have to leave everything as is?
Will the faciilty be available to set up and decorate the venue the day before the wedding?
Can we hang things on the wall or from the ceilings?
Does anything have to be moved to create the dance floor?
Will the band have to go through the reception to set up or is there separate access?
Is the bridal and groom suite included in the price?
Are there hotels in the area for guests if no accommodations on site?
Is the venue elderly and disabled friendly?
What does parking for my guests look like?
Is there an outdoor space for smoking where my guests can mingle?
How many restrooms are there?
Is there a payment schedule? What kind of deposit is required?
What's the cancellation policy? What costs are incurred if the numbers on the day differ to the final numbers?
Are there any discounts for military/first responders?
Are there any additional fees or charges we need to be aware of?
And the most important question  Can we use sparklers at our grand exit?
There will be many more questions you may have after the tour, so be sure to get the email or phone number from the venue staff member so that you can contact them later.
Remember to have fun while looking for a venue and just relax!  Planning a wedding should be an exciting time.   Don't forget to to take for yourself and enjoy these special moments.